Header Image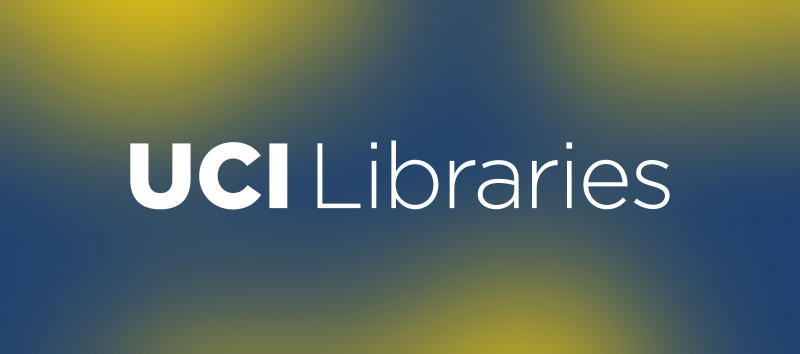 Display Title
UCI Libraries Provides Support for New PharmD Program
News Date
September 8, 2022
Body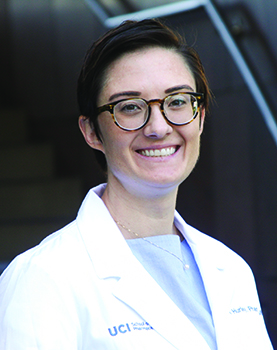 In fall 2021, the UCI School of Pharmacy and Pharmaceutical Sciences launched its inaugural cohort of PharmD, or Doctor of Pharmacy, students. The creation of this new academic program on campus offered UCI Libraries an opportunity to extend our reach and collaborate with faculty and staff to provide students with the necessary resources to succeed in their coursework.
Hector R. Perez-Gilbe, research librarian for health sciences, served as the liaison to the School of Pharmacy and Pharmaceutical Sciences. Perez-Gilbe, who is responsible for managing the health sciences collections for UCI Libraries, attended the PharmD orientation and faculty meetings to connect with stakeholders and learn more about the resources needed to build the core collection of pharmacy textbooks and other materials.
"It is vital that our students have consistent, user-friendly access to course resources. Hector made sure that happened before our first cohort of PharmD students even arrived on campus last fall," says Keri Hurley, assistant clinical professor at the Department of Clinical Pharmacy Practice at the School of Pharmacy and Pharmaceutical Sciences.
ACQUIRING NEW RESOURCES
"The most important and valuable part of my job is negotiating with publishers, identifying if a resource qualifies for purchase or subscription based on content and accessibility," shares Perez-Gilbe. "I also maintain open communication channels with the academic departments to identify needs of informational resources."
To acquire new content, Perez-Gilbe identifies the appropriate publisher to request information about the content and access details. If the resource is within the scope of the program and access is compatible with UCI Libraries' requirements, he performs a cost assessment. Some publishers have pricing models that use full-time equivalent (FTE) as a formula to calculate cost. Perez-Gilbe explains that may not be cost effective when a resource will only be used by a small number of users because the topic is too specific within a discipline, like nephrology.
"In that case, we negotiate better pricing," he says. "There are many parts to subscribing or purchasing information that need to be looked at and negotiated with the vendor to maximize our budget and provide the resources our users need."
Once Perez-Gilbe determines a resource can be purchased, the resource information is provided to the Acquisitions Department, which finalizes the purchase through agreements and other required documents.
LIBRARIES OFFER EXPERTISE TO NEW FACULTY
"A pharmacist's superpower is an ability to use resources effectively and efficiently, together with our background knowledge, to answer complex questions and take care of patients," says Hurley who worked closely with Perez-Gilbe to identify essential resources for the new PharmD program.
According to Hurley, providing high-quality pharmaceutical care means practicing in a constantly changing landscape and knowing where to find and how to use information is a key skill for pharmacists and student pharmacists.
Launching new academic programs often means many of the faculty will also be new to the campus. Having support and expertise from a librarian is often helpful for faculty working on research or course design.
"It can be overwhelming to teach the first iterations of a new curriculum, but I have had a very positive experience of finding support within our department, school, and the university and all other aspects of my position," says Hurley.
In addition to helping faculty build the library of course resources, Perez-Gilbe helps with the initial stages of research by providing literature search strategies and executing searches using various medical databases available through UCI Libraries. Helping close the gap in the literature by assisting with the publication of research is one of the things Perez-Gilbe finds most rewarding about his work at the Libraries.
To contact Hector R. Perez-Gilbe or other UCI Libraries subject-matter experts, visit the UCI Libraries Subject Librarians webpage.