Header Image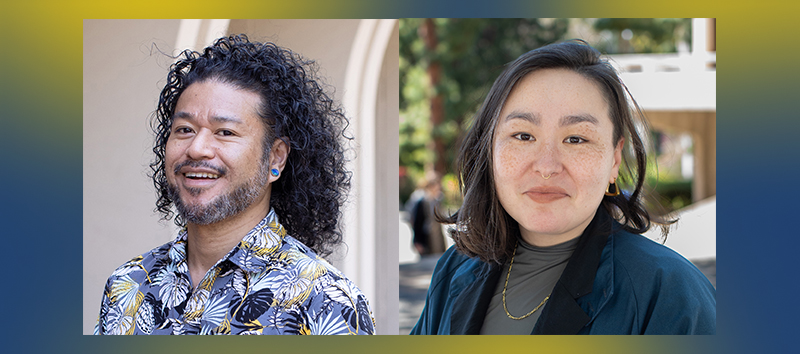 Display Title
Southeast Asian Archive Anne Frank Visiting Researcher Award Supports Scholars
Body
Established in 2017 to commemorate the UCI Libraries Southeast Asian Archive's 30th anniversary, the Southeast Asian Archive Anne Frank Visiting Researcher Award is given annually to an individual researcher who lives outside of Orange County. Named in honor of Anne Frank, the archive's founding librarian who retired in 2007, the $1,000 award is intended to defray the cost of traveling to Irvine, California to conduct hands-on research within the archive.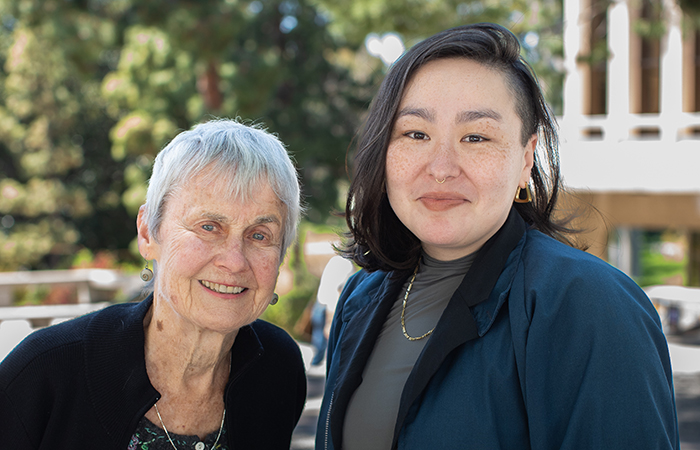 The endowment fund was established to provide ongoing support for generations of future scholars to visit the SEAA, part of the UCI Libraries Special Collections and Archives. Faculty, students, and independent researchers (including filmmakers, scriptwriters, playwrights, biographers, novelists, and others) are encouraged to apply.
AWARD RECIPIENTS
This year, the Libraries were able to award and support two visiting scholars: Emily Mitamura, a PhD candidate from the University of Minnesota, and Danny Thanh Nguyen, a writer based in San Francisco. Both Mitamura and Nguyen visited UC Irvine to meet with Anne Frank and complete a day of research.
Mitamura's dissertation project is entitled "Negotiations in Cambodian Community Organizing and Cultural Production," and her SEAA research concentrated on Khmer community organizing and artistic production.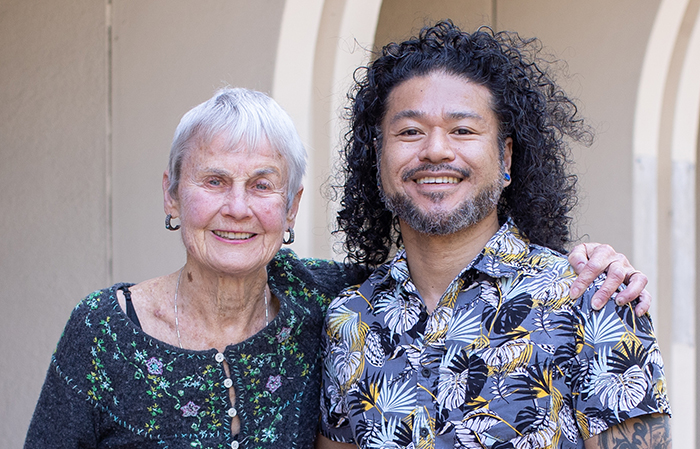 "My research centers the afterlives of the Cambodian Genocide, reconstructing the historical process by which the common story of Cambodian Genocide was consolidated (through scholarship, popular media, and international relations) and considering how this story is negotiated today by people in the genocide's wake in their efforts for resources, refuge, recognition, and repair," said Mitamura.
Danny Thanh Nguyen is currently working on a memoir and collection of essays that examines intimacy through the lens of queerness and race from a 1970s and 1980s Southeast Asian diaspora perspective. His work focuses on those coming of age after the HIV/AIDS epidemic of the 1980s and 1990s. 
To learn more about the Anne Frank Visiting Research Award, see the application guidelines and list of previous award recipients.
ABOUT THE SOUTHEAST ASIAN ARCHIVE
Founded in 1987 at UCI Libraries, the Southeast Asian Archive (SEAA) was created to support the documentation and preservation of the history of Southeast Asian diasporic communities, which encompasses the Laotian, Vietnamese, Cambodian, and Hmong diaspora. As of 2015, the archive has existed as part of the Libraries' Orange County and Southeast Asian Archive (OC&SEAA) Center, which supports research on underrepresented groups in Orange County and Southeast Asian American experiences.
For information on SEAA's collections, see UCI Libraries' finding aids, which can help guide information search, and related digital collections.