Header Image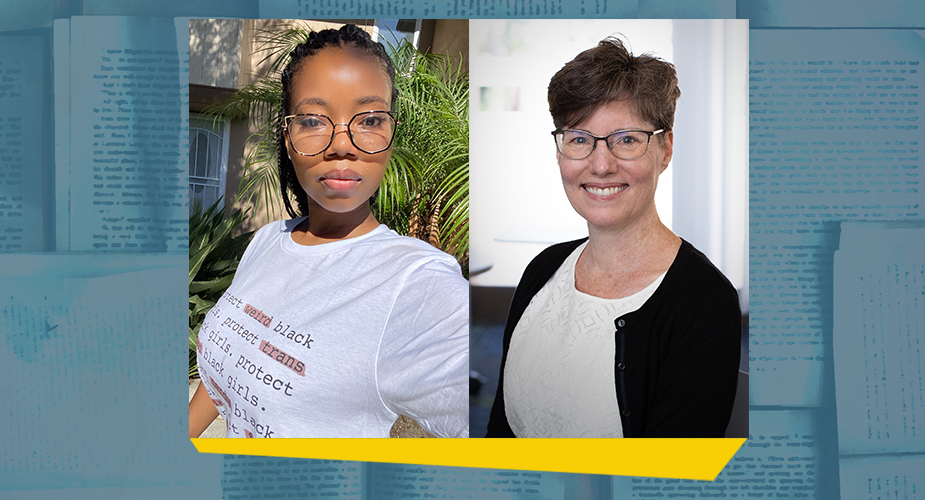 Display Title
Meet the Curators: Inside Reading Minds Exhibit Team
Body
To find out more about the UCI Libraries' latest exhibit, Inside Reading Minds: Grunigen Medical Library RxEAD Posters, 2006–2020, we talked to the exhibit curators: Anna Arrieta (she/her/hers), Grunigen Medical Library (GML) Interlibrary Loan library assistant; Cynthia Johnson (she/her/hers), head of Reference and GML; and Sakhile Sithole (she/her/hers), GML library assistant and IT liaison.
Highlighting the GML's RxEAD poster series, the exhibit celebrates UCI's faculty and researchers working in healthcare and medicine. The posters, which show these individuals with their favorite books, were inspired by the American Library Association's Celebrity READ Campaign.
WHAT ABOUT THE RxEAD EXHIBIT IS UNIQUE?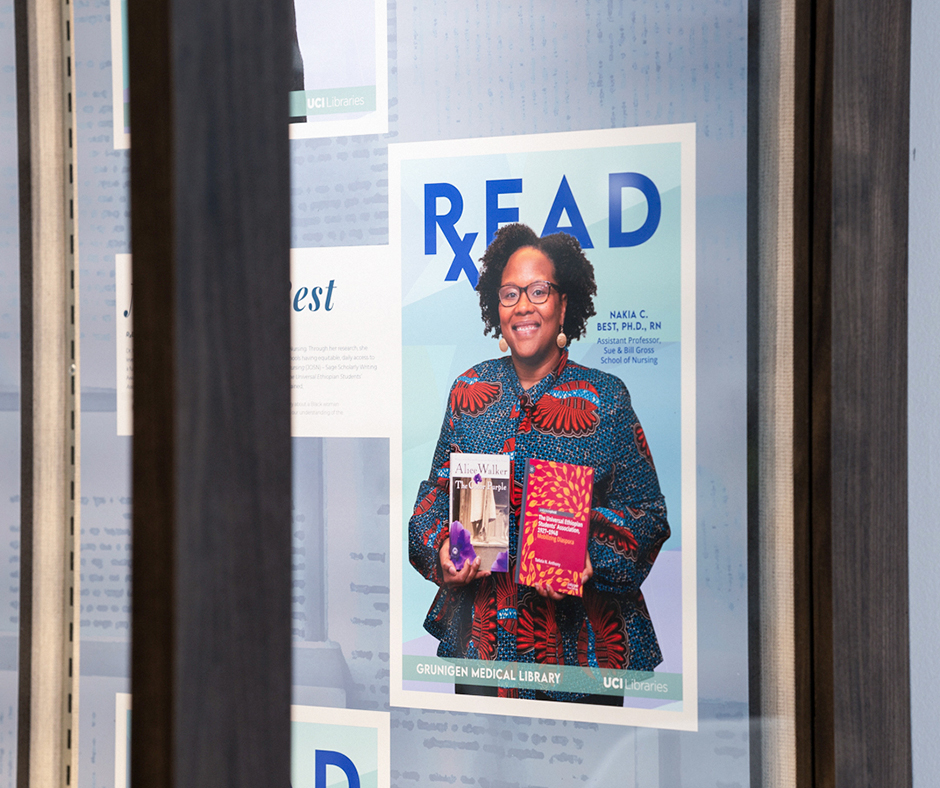 Arrieta: We had a wonderful opportunity to highlight UCI physicians and show their colleagues a different side of their personalities.
Johnson: The variety of books our health sciences faculty read and care about! There are mysteries, fantasies, the classics, poetry … and books about medicine.
Sithole: The RxEAD exhibit showcases the importance of reading for health services professionals, whether it be for leisure or educational purposes.
WHAT'S BEEN YOUR FAVORITE PART ABOUT BEING A CURATOR?
Johnson: I really enjoyed learning why faculty chose the books with which they were photographed and why they think reading is valuable for people who work in health sciences.
Sithole: My favorite part about being a curator is reading all the responses of the health sciences faculty. I found some new reads as well!
WHAT WOULD YOU LIKE THE EXHIBIT TO SHOW?
Arrieta: I hope people find the exhibit fun and discover new books to read.
Johnson: That reading outside of professional literature is valuable. Reading across the disciplines and reading fiction helps expand our knowledge, ability to think creatively, and respond empathetically to others.
IF YOU WERE ON A READ POSTER, WHAT BOOK WOULD YOU PICK?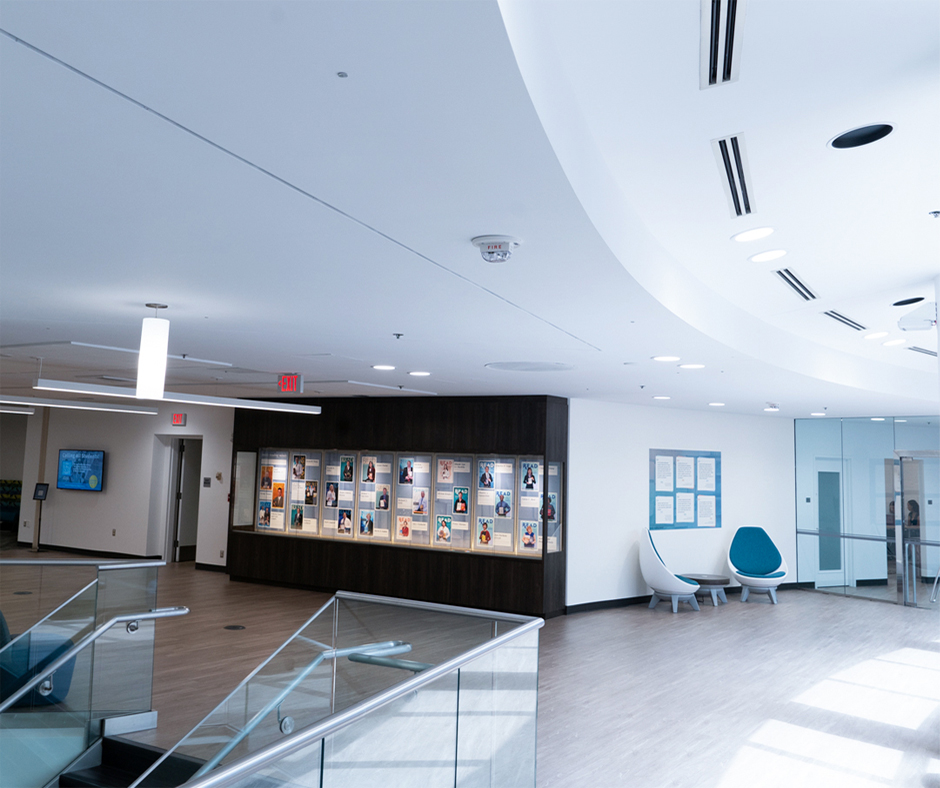 Arrieta: I have many favorite books, but I'd most likely be photographed with The Three Musketeers by Alexandre Dumas. It's always been one of my favorites.
Sithole: I would choose Freshwater by Akwaeke Emezi because it piqued my interest in African Traditional Religions and was a really good read.
The Inside Reading Minds exhibit will be on display on the second floor of the Science Library beginning March 2023 during regular library hours. Visit the UCI Parking Permits webpage for parking rates and campus maps.
The header image for this story is of curators Sakhile Sithole (left) and Cynthia Johnson (right).