Header Image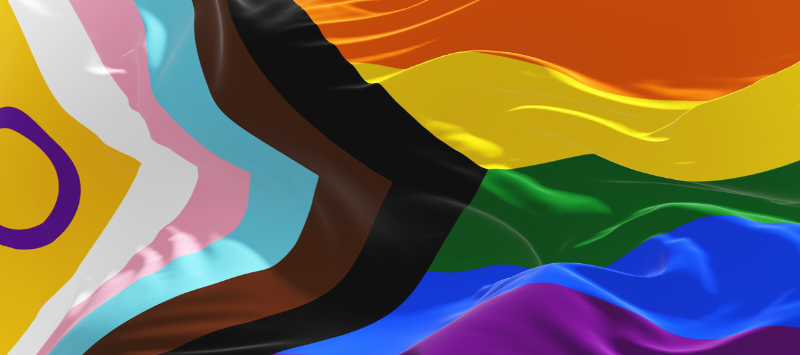 Display Title
Celebrating Pride Month
UCI Libraries Resources and Materials
Body
UCI Libraries invite you to celebrate Pride Month with the help of our resources. Learn about key LGBTQ+ milestones and figures at UC Irvine, in Orange County, and beyond. Our research guides and archival collections document political, social, and cultural movements throughout the twentieth century and up to the present day. Also enjoy books, films, and art created by LGBTQ+ artists and honoring the community.* 
Unless they specify a UCI login, these materials are available to the public year-round, at no cost.
ONLINE RESOURCES
AWARD WINNING BOOKS
ARCHIVAL COLLECTIONS
Love is Love: Celebrating Pride & the Arts: Creating by Visual Arts Librarian Jenna Dufour and Performing Arts Librarian Scott Stone in 2020 to mark the 50th anniversary of Gay Pride* in the United States, this digital display explores some of the Libraries performing and visual art collections created by LGBTQ+ artists. In addition to providing a brief history LGBTQ Pride Month in the United States, the site highlights both widely and little known contributions to the visual arts.
LGBT history in Orange County: Visit the Online Archive of California for a list of physical collections within UCI Libraries Special Collections and Archives related to LGBTQ+ organizations and activism in Orange County and at UC Irvine. Materials in the University Archive and Orange County Regional History Collection range from oral histories to faculty papers and ephemera, including pamphlets, festival guides, and newspaper articles.
Orange County Lesbian, Gay, Bisexual, and Transgender Timeline Research Files: This collection, which consists of newspaper clippings, publications, and ephemera, highlights important people, organizations, and events related to the LGBT communities in Orange County.
DIVERSITY OF UCI LIBRARIES' COLLECTIONS
UCI Libraries collects materials in all formats to support the university's research, teaching, and public service mission.
We believe it is crucial that our collections reflect the diversity of our students, faculty, staff, and larger Orange County community. Thus, we are making an effort to collect materials that consider the needs and perspectives of historically under-represented, marginalized, and oppressed groups. For more information, please refer to our Diversity Statement and Plan.
For additional information about UCI Libraries' efforts to celebrate diversity in its users, staff, collections, and resources, visit the UCI Libraries Diversity webpage.
* The acceptability of language and how LGBTQ+ groups self-identify continuously evolves over time. Although current usage may differ, this article retains the original names of each collection and resource to provide historical context.