Header Image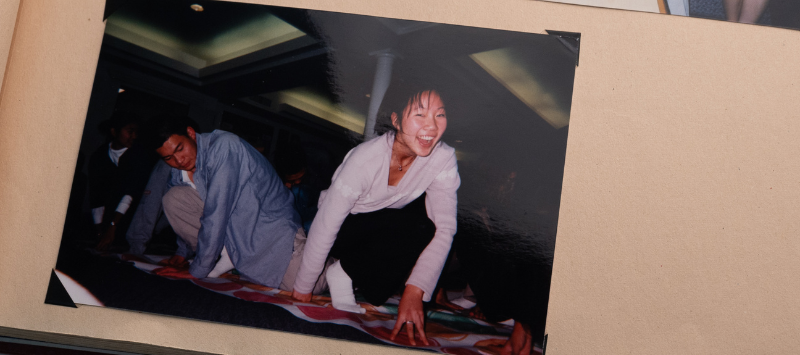 Display Title
Celebrating Asian American and Pacific Islander Heritage Month
UCI Libraries Resources and Materials
Body
UCI Libraries have assembled resources for Asian American and Pacific Islander (AAPI) Heritage Month. Home of the broad and interdisciplinary Southeast Asian Archive, the Libraries are proud to make accessible an expansive collection of documents, oral histories, images, and more. We also encourage you to explore movies, digital collections, archived exhibits, as well as books that can be accessed year-round and that emphasize AAPI communities' diversity, resilience, and histories.
Unless they specify a UCI login, these materials are available to the public at no cost.
SOUTHEAST ASIAN ARCHIVE
Founded in 1987 at UCI Libraries, the Southeast Asian Archive (SEAA) was created to support the documentation and preservation of the history of Southeast Asian diasporic communities, which encompasses the Laotian, Vietnamese, Cambodian, and Hmong diaspora. As of 2015, the archive has existed as part of the Libraries' Orange County and Southeast Asian Archive Center (OC&SEAA), which supports research on underrepresented groups in Orange County and Southeast Asian American experiences.
For information on SEAA's collections, see UCI Libraries' finding aids, which can help guide information search, and related digital collections:
AWARD-WINNING BOOKS
ONLINE RESOURCES
DIVERSITY OF UCI LIBRARIES' COLLECTIONS
UCI Libraries collects materials in all formats to support the university's research, teaching, and public service mission.
We believe it is crucial that our collections reflect the diversity of our students, faculty, staff, and larger Orange County community. Thus, we are making an effort to collect materials that consider the needs and perspectives of historically under-represented, marginalized, and oppressed groups. For more information, please refer to our Diversity Statement and Plan.
For additional information about UCI Libraries' efforts to celebrate diversity in its users, staff, collections, and resources, visit the UCI Libraries Diversity webpage.
The header image for this story, from UCI Libraries Special Collections and Archives, shows members of UCI's Asian Pacific Student Association.